Goat Yoga in DeLand—Central Florida's Favorite!
Goat Yoga in DeLand has been called the BEST in Central Florida for a number of very good reasons!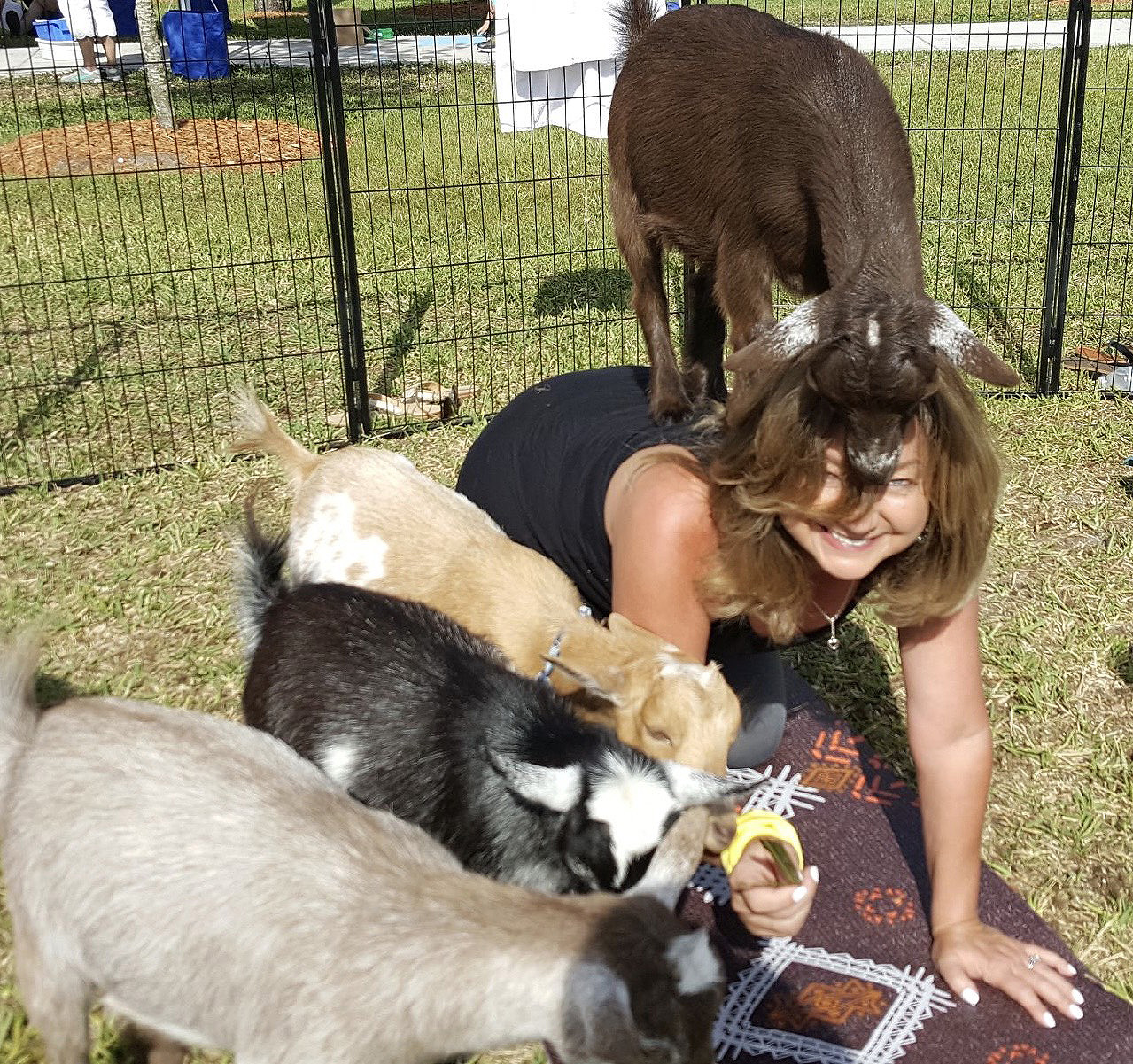 Come See WHY Goat Yoga in DeLand is Central Florida's Favorite!
Goat Yoga in DeLand is the favorite in Central Florida for a lot of very good reasons:
It's on a real, family-owned farm in a beautiful part of DeLand. You're not showing up at a warehouse in the city or a gym that has shipped in a couple of goats for the session! You're in their environment with fresh air, green grass, and YES, VERY FRIENDLY GOATS!
Most goat yoga establishments disbud (burn the horns off the goats at infancy) for convenience. We believe that this is the goats' only defense from predators, and we want them to stay just the way they were intended to be!
The price is good at only $30 a class while some others are charging a lot more.
Our people are some of the greatest folks you'll meet anywhere! From the yoga instructors, to the goat attendants, the other participants in the classes, and the gracious volunteers, there is a lot of good energy going around!
You're helping a non-profit organization that also rescues and rehabilitates exotic tropical birds.
We also offer private group classes for birthday celebrations, family reunions. work parties, bachelorette parties and much more! Contact us for your event!
Check out these pages to learn more about Goat Yoga:
Click below to check availability and to book your classes now!