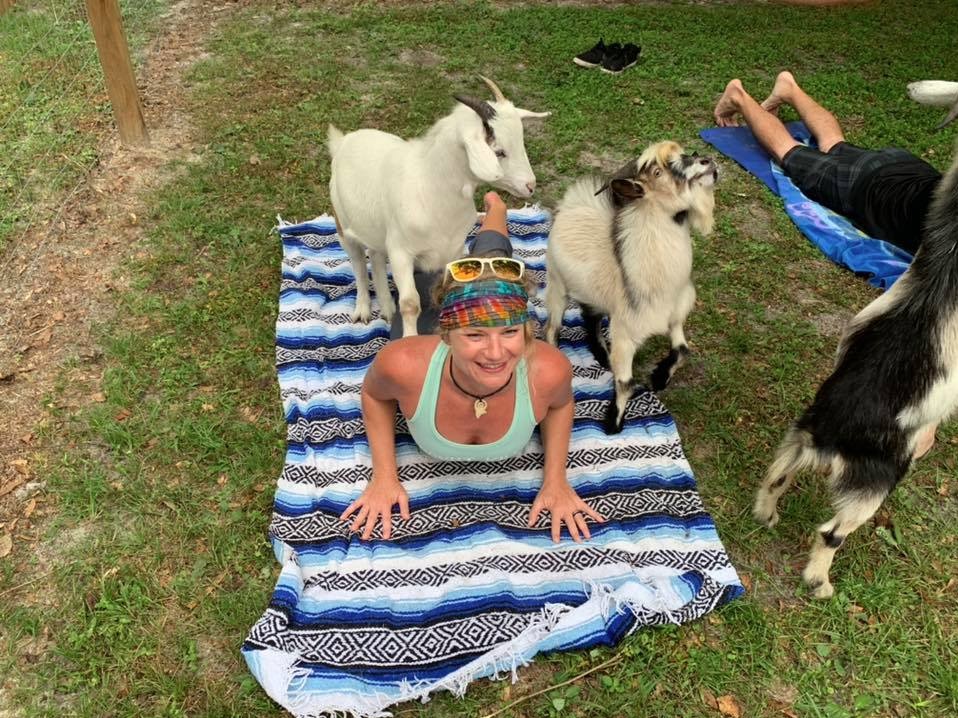 WHO IS GOAT YOGA FOR?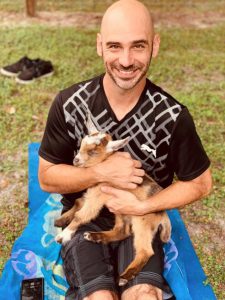 Goat Yoga is for everyone, young and old. It is also the perfect yoga class for beginners. There is no experience required. It makes yoga accessible and fun, and it's a great way to bring people to the mat that maybe needed a little extra incentive to begin.
If you love nature, and you love animals, or if you're curious about what a farm animal yoga class is like, or you're just into trying new things, we encourage you to try Goat Yoga. Even if you're a seasoned pro, you will enjoy the challenge of maintaining your focus while a furry baby goat decides to enjoy your company!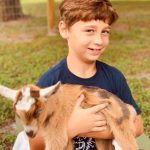 It may not be the most challenging—or the most relaxing—yoga class you'll ever take, but it is probably will be the most fun ever. Goats add an element of playfulness to what is otherwise known for strict meditation. After a Goat Yoga session, you will leave filled with joy and happiness, and you will also probably have a good story to tell!
We hope that you might join us at Patty's Parrot Palace for Goat Yoga classes and possibly find a rejuvenating new connection to the outdoors and an increased love for animals.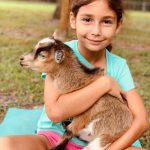 We also offer private group classes for birthday celebrations, family reunions. work parties, bachelorette parties and much more! Contact us for your event!
Patty's Parrot Palace is a farm and tropical bird sanctuary that provides Goat Yoga classes for people from Volusia County, Orange County, and Seminole County, including Daytona Beach, DeLand, Deltona, Heathrow, Longwood, Orange City, Orlando, Port Orange, Lake Mary, Sanford, Winter Park, and just about anywhere else!